How to Turn an Old T-shirt Into a Cool New Cushion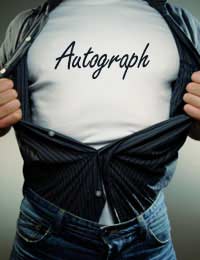 Are you the type of person that hates to throw away favourite t-shirts even if they no longer fit because you just don't have the heart to throw them out?
If so, then this easy project is right up your street. You can even turn an old Beatles or Rolling Stones t-shirt into a cool vintage cushion and give it to an appreciative youngster.
Better yet, make a collection of your favourite designs and fill your bed with different colourful and comfy cushions.
If you have children who have outgrown their favourite character t-shirt, they'll love to see it turned into a bedroom cushion that they can treasure – or you could buy a transfer that irons onto a plain t-shirt.
Making a cushion is a great idea for a rainy day or a fun project with youngsters when you're babysitting. Best of all, every cushion is unique and personal.
What You'll Need
A needle
Matching or contrast thread
Scissors
If you want to be able to remove the t-shirt cushion cover for washing, you'll also need a zip – one taken from an old child's dress is ideal.
Obviously, if you have a sewing machine it will be a much faster process, but even by hand it's a fairly easy process.
Wash and iron the t-shirt first and then turn it inside out. (This way, any seams will be on the inside of the cushion and won't be visible once you turn it the right way again.)
You Need to Sew Up
The bottom of the t-shirt
The sleeves
The neckline
If you want to put in a zip, you can fit across the bottom of the t-shirt. If not, simply sew the back and front of the t-shirt together just above the bottom hem.
It is usually a good idea to pin it first so that once you have carefully put front and back hems together they stay in the right place for sewing.
Some people like to sew back along the same line to make the seam stronger but this is optional. Try to ensure that all your stitching is in neat, straight lines so that you end up with a rectangular cushion.
Sleeves
Next, you need to sew up the armholes. If it's a long sleeved shirt, you can cut off the arms and save them for use in the stuffing.
Sew up the sleeves by stitching upwards from the side of the t-shirt across the armhole to the shoulder. Then do the same with the other armhole.
If you chose to fit a zip in the bottom of the shirt, you now need to sew up the neckline. If the shirt is a v-neck or rounded neckline, you need to pin across the shirt underneath the shaped neckline so that you have a straight line to stitch.
Important
If you haven't fitted a zip, you MUST now turn the t-shirt back to the right way by pulling it through the hole for the neck.
Now you need to stuff it. You can use real cushion stuffing or a small cushion pad or you can use old ladies tights or stockings (but you'll need a few pairs!)
Alternatively, you can simply cut up other unwanted t-shirts and stuff them through the opening until it's as squashy as you'd like it – but this won't give as soft a cushion as the other stuffing materials.
Finishing Off
Finally you can close up the neckline. (Obviously if you have used a zip for the bottom you should have sewn up the neckline before turning it back to the right side. Otherwise, follow the line of pins you've placed in a straight line.)
Other Fun Ideas
Instead of using a t-shirt, you might prefer to use a silk top, velvet tunic or appliquéd shirt. (If you use a blouse with buttons, this provides a ready-made opening for stuffing and removing the cover for washing.)
Instead of a t-shirt, you could use an old pillow case, scarf or shawl
You can stitch squares of furry, velvet or flowered fabric onto your garment to create a quirky, patchwork cushion
You can use a plain fabric and paint on your own design using fabric paints
For extra sparkle, sew on sequins or bright beads
Collect an assortment of unwanted buttons in different sizes and colours and use them to make a pattern or place them in the shape of an initial letter for your name
You might also like...