Putting Your Household Containers to Another Use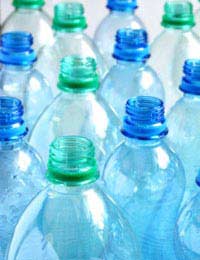 Buying food these days inevitably involves packaging, as much of what we buy to eat comes in household food containers, which are invariably made from plastic.
Microwave meals, ready-cooked meals and lots of fruits and vegetables nowadays come pre-wrapped in these household food containers, which just clog up our lives and usually end up in the household rubbish bin.
Supermarkets and other retailers are aware of the environmental waste that these containers and other plastics such as bags become. They blame the manufacturers for not finding more environmentally friendly solutions. Some biodegradable packaging is now available, but it up to the consumer to find solutions themselves.
These solutions may consist of refusing packaging at the checkout, including plastic bags, unnecessary wrapping and some food containers. Other solutions will involve finding ways to recycle the containers at home, possibly as storage containers.
Recycling At Home
The first option for consumers is to try to cut down on the amount of plastic that they bring in to the home. Looking at alternative options, for example taking containers and bags to shops that sell produce loose is a good solution. Other ideas including finding stores that accept bags and other containers for all their customers to use and recycle is another.
At home, many household food containers and other plastic packaging items can be washed and reused within the home quite usefully and effectively.
If you or any other member of the household is a DIY enthusiast, containers can become storage containers for nails, tacks, even tools, and any other useful items needed in home or even garden upkeep and repair.
In the bathroom, used and cleaned household food containers can become containers for small shower gel bottles, shampoos, or even first aid kits. Most storage containers will easily fit into drawers and cupboards, so the days of disorganised spaces, where items are thrown in and become lost in a messy jumble are over.
In the kitchen, where the food containers were first used, the containers can be recycled into handy storage containers holding herbs and spices, either in the fridge, cupboard, or drawers.
Other options also include reusing them to store other cooked foods in, and keeping food frozen in the freezer. This might be a good option if you have a lot of surplus fruit to freeze, or make extra soup, which could be reheated for a tasty meal later in the week.
Other Uses For Household Food Containers
Another common use for plastic containers, and other packaging items, is checking if the local school could use them in any way, either for an art project, or also for storage reasons.
Many schools are always grateful for donations of such materials, ranging from household food containers, such as yoghurt pots or ice cream tubs, which can be put to good use in art projects around the school, or simply used to store crayons, or tacks, or chalk, or many other items that are used within a large Institution.
Possibly local businesses, for the very same reasons, may need containers as well. Check with them, or look for advertisements in shops or within community centres. Word of mouth often works very well in local communities, and there may well be people locally looking for the surplus packaging or household food containers that you are wanting to dispose of, or put to another use.
You might also like...
I was wondering the same thing. It's such as waste to throw those away, however, I would be wary to use them over and over again as they may only be suitable for one use. Excessive use in the microwave may cause some of the chemicals in the plastic to contaminate the food. Please post back if you find any info on this!
eco warrior
- 5-Jun-14 @ 11:24 AM
I cannot find an answer anywhere on the Internet to my question, which is:Can I reuse the black plastic trays (as opposed to a container with lid) that Morrison's or Waitrose's lasagne or other ready meals come in.I would like to use them again to make individual lasagnes that I can freeze, then thaw out and microwave.That means freezing and microwaving the black tray for a second or third time.Could you advise me.Sorry if you have outlined it somewhere and I've missed seeing it.Many thanks. (Rita Pocock)
Fussy person
- 5-Jun-14 @ 11:05 AM