Recycling Campaign to Help Sick Babies: A Case Study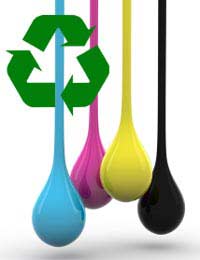 Robyn Browne didn't set out to launch her own mini campaign; that was something which, as she puts it, "other people did; not people like me."
That began to change, however, three years ago when her sister Mary's first baby became suddenly very ill, and for a while, the outlook seemed very bleak for the little girl.
"She was such a tiny thing and so ill – it didn't seem right," Robyn explains, " but all the doctors and nurses were just so fantastic doing everything they could for her and helping Mary hold it all together too."
Happily, little Erica pulled through and made a complete recovery, being now a typically happy toddler, completely unaware of the drama and heartache of her fortunately brief hospital stay – or the legacy it would inadvertently have.
Fate Intervenes?
"After all the emotional ups and down, we were all just glad things were back to normal. I don't think I've ever been happier to get back to work on a Monday morning," Robyn laughs, "and then it happened – it was weird really, like fate."
Her printer had run out of ink, so she simply popped to the store cupboard to get a new cartridge, as she had done countless times before, but this time, the little folded white plastic bag that fell out of the box struck an entirely different chord.
"I couldn't begin to tell you how often I've done the same thing over the years, but this time it was like something was making me take notice and then suddenly it hit me. It's daft really," she confides, "but I could suddenly feel the whole business with Erica coming back to me and the next thing – I'm standing there in the office with tears running down my face."
For there, beneath the photograph of the mother and baby smiling out from the bag were the words Let's Recycle and Save Babies' Lives – an appeal from the charity Tommy's for old printer cartridges.
Saving Babies Lives
"Of course, then I thought – 'right!' – and I start stuffing that empty cartridge into the envelope and stomping off to the post room with it, like something possessed. I must have looked a sight," she laughs, "but nobody got in the way!"
This simple start was the beginning of what has grown into something of a one-woman-campaign, though she doesn't feel entirely comfortable with the description herself.
"All I've done is do my bit, and encourage others to do the same. After all, they're only going to chuck them out, otherwise. A lot of people know about what happened with Erica, so I think I've got a big hand of sympathy cards to play – and I'm not afraid to use them!"
Pleasantly Persistent
One of her friends, however, tells a slightly different story.
"Robyn not a campaigner?," she asks in disbelief, "you're having a laugh, aren't you? Just you try and tell her that you already recycle your cartridges for supermarket points – or you can't be bothered with all that, and you throw them in the bin. You try. See how far that'll get you."
She is, it seems, quite the gentle persuader; "pleasantly persistent" apparently, in her attempts to change minds and get as many people as she can stuffing Tommy's bags with their unwanted ink containers. She even carries a few bags in her pocket – ever ready to pounce, though in the nicest possible way!
According to the charity itself, over £540,000 has been raised to date from recycling. It's obviously impossible to know how much of that is down to the individual efforts of people like Robyn influencing their family, friends and workmates, but all in all, it must add up to a sizeable contribution. None of that matters to Robyn, of course; she looks at it quite simply as turning inevitable office waste into a way everyone can do some good. As she puts it, "we've all got computers, haven't we?"
So, three years on and goodness knows how many printer cartridges later, how does she see herself now? "Well I really didn't ever think of myself as the campaigning sort .... but I suppose I am."
Few who know her would argue with that.
You might also like...