Brighten the Landscape With Recycled Art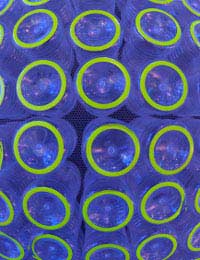 Wherever you live in the UK, chances are there is some type of recycled art in your area.
It's the latest recycling craze – and innovative sculptures and art projects are creating interest nationwide.
Recycled Art projects are proving popular with community groups and cultural organisations as well as individual artists and give a new meaning to the claim that an art exhibition is "complete rubbish"!
Eye-catching Art
In summer 2009 for example, Devon sported a range of recycled art attractions including an amazing display of full size tepees on display in the riverside village of Shaldon.
The tepees were built using unwanted car wheel trims which are often found littering the roadside. They created quite a buzz amongst locals and tourists alike and created a great use for an everyday object.
The trims had all been highly polished and were absolutely dazzling in the sun and proved very popular – especially with Dads !
Another display, this time linked to the environment and wildlife, was on show in Dartmoor National Park and featured pieces made from discarded items like old propane gas bottles and car parts.
Insects such as giant beetles and huge spiders were displayed in woodland areas for children and parents to admire - or, in the case of some mums and little ones, flee from!
Home Projects
If you have lots of old clothing lying around, a scarecrow is a great project to make with children.
You can place him (or her) in your garden for the neighbours to admire - or better yet donate it to an allotment to scare away birds.
You can make it as funky or as crazy as you like using out-grown shoes for hands and old teapots or vases for feet. Then, instead of using straw as a filler, stuff it with old clothes and newspapers.
Hanging old music or computer CDs from the arms so that they sway and reflect in the wind is an added deterrent to small pests!
Need Some Inspiration?
Unwanted plastic items were put to good use by artist Robert Bradford who designed a dog from bright coloured plastic toys.
His exhibition, 'Plastic' included the cute 3-D dog – as well as a not-so-cute AK-47 gun.
Plastic takes a long time to degrade in a landfill site so using it for recycled art projects is a great idea. Once the display ends, it can be recycled for other projects.
You can create some amazing sculptures using a range of old gardening equipment, hand tools and bike parts – as demonstrated by artist Gilbert Whyman who created eagles, herons and a crocodile at The Love London Recycled Sculpture Show.
Also on show in London was Danny Manning's bumble bee hanging from a tree, made from old plastic bags and wire.
Profit from Your Recycled Art
There is now huge demand for recycled art so if you have an artistic flair, you could even make money from your hobby. Ideas include a hanging spice garden made from old wine bottles or aeroplanes, clocks and musical instruments created from fizzy drinks cans.
How to Get Started
Collect unused and unwanted items from around the house and scour car boot sales for unusual items that you could use in a sculpture or ornament. If you need some extra ideas, you'll find plenty on the internet.