China Goes Green in Recycling Effort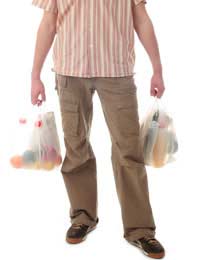 China is acknowledged as the fastest growing country in the world, both in terms of its population, now over 1 billion and rising; and also in economic terms. With rising Industrial growth and consumer purchasing power increasing, this creates a huge problem of waste, environmental damage, and pressure within such a swelling society, creating a huge gap between wealth and poverty.
Tackling the Problem of Plastic
Plastic is a problem the world over, with every country now realising that they must act fast to swell the tide of vast mountains of waste plastic that consumers discard. There are some solutions to be found in the type of plastic that is used, i.e using biodegradable compounds, and improving the recycling technologies to deal with plastics, but the pace of the development of solutions is not in line with the increasing physical problem of the waste product, unfortunately.
Most countries now have some plants where plastic can be recycled into post-consumer waste, but one of the biggest problems that is only now being addressed is the issue of plastic carrier bags. Recently, footage was publicly released that shows plastic bags floating in the upper atmosphere of space. This just shows the scale of the problem to be addressed, worldwide, by all countries, Governments, and individual citizens taking responsibility.Plastic found in the world's seas is known to be killing and changing marine life on a massive scale.This will have a slow but deadly impact upon human life and the ability to sustain ourselves over the coming generations.
Some Countries, from Ireland, Israel and Uganda, are finding ways to deal with this massive problem,through legislation and other ways; which threatens the land, and the air quality, as well as using massive amounts of valuable energy,in crude oil and resources, of the whole world.
China Wages War Against Plastic Bags
Over 3 billion plastic bags are given out in shops every day in China, and 37 million barrels of crude oil are refined and used every year in China, just to produce this kind of packaging for food and consumer items.
The Chinese State Government is aware that in the run-up to the 2008 Olympics to be held this summer in Beijing, the eyes of the world are on China, amid concerns at its population expansion and economic growth.The Chinese State Council is asking its citizens to take responsibility for pollution and waste. A recent message on its website, www.gov.cn, said:
" While providing convenience to consumers, they [plastic bags] have caused serious pollution, and waste of energy and resources, because of excessive use and inadequate recycling." The message continues by requesting that citizens from now on should use cloth bags and baskets during their shopping instead.
Words and Laws Against Plastic
Giving weight to its words, the State Council is now banning free plastic bags from June 1st of this year, and bags that are for sale must be clearly marked. It is not yet clear how much bags will cost, but it is thought to be a nominal cost, to discourage shoppers from spending more at the till.
Any shops, including supermarkets, that are seen to be disobeying this law after it comes in, will be subject to very stringent penalties, which include fines, and a possible State confiscation of the offending shop's profit.
You might also like...